Podcasts are back and operational. We had some issues with our podcast hosting solution and have now switched to another provider. With this switch you should now see us on Itunes, Google Play, Spotify, and more.
This episode covers a rather interesting topic. Are masons today conformists or freethinkers? Tune in and give us your feedback!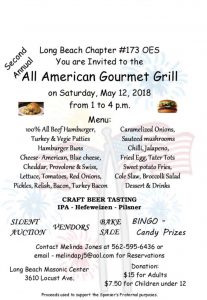 Long Beach Chapter #173 OES invites you to attend their second annual All America Gourmet Grill event.