Click image to view full screen.
July 28  , 2018  10am – 2pm at 
Evergreen Masonic Center,   5801 Chicago Ave. , Riverside
Come with a new, unwrapped,  toy (no stuffed toys) and enjoy Santa,  some good food provided by Ralphs/Food4Less , and an ensemble from Riverside Concert Band.     Toys go to the children undergoing medical treatment at Shriner's Medical Center in Pasadena .
also see  www.shrinershospitalsforchildren.org/pasadena
For more information or to register for this event go to the calendar to the right and click on Reception for Jack Rose and then click on the event link tab. This will take you to "an incredible website" that will provide more information, history of Jack's career with Grand Lodge of California, registration for the event, and much more.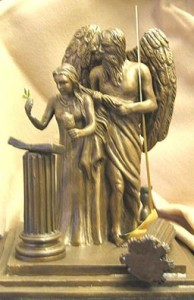 Brother Wayne Stuart passed to the Celestial Lodge peacefully on June 13th. A small service will be held by the family at Trinity Lutheran Church, 5969 Brockton Avenue, Riverside. The service will be July 7th at 11:00 a.m. with a reception to follow. In lieu of flowers send donations to Joshua Tree Community Pantry at Faith Lutheran Church in Wayne's name.