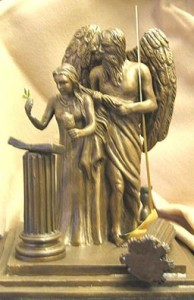 Brother Herb Spiegel was called from labor on December 2,2018.
 Sixty three years as a Master Mason.
Our sympathy and support goes out to the family.
Details will be posted as  they become available.
Henry W. Coil , Jr has been called to serve in the Supreme Lodge.  Henry was a well-known Riverside resident who gave very generously to numerous colleges,  Boy Scouts, museums, etc. His company built numerous facilities including King High School,  RCC Aquatic Center, and Evergreen Masonic Center.    A  private funeral was held on Oct. 12.  A public memorial will be held in a few months.
Brethren & Friends:
Please come to pay your respects to our departed Brother and his family.