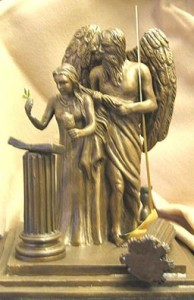 Brethren & Friends:
It is with heavy heart that I inform you that Brother Oscar Junior (OJ) Watson passed January 6, 2019. OJ was 90 years old and a member of Temescal Palms since 1966. He was raised in Illinois in 1955.
Soft and Safe to thee my Brother.
Our love and sympathy goes out to the family
As more information comes in I will keep you posted.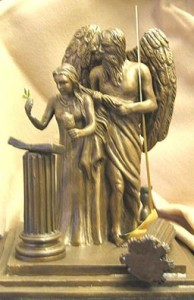 Brother Eugene Bowman Sr. passed on Thursday January 3rd.
The services for Eugene Bowman Sr. will be Friday January 11 at 2pm. The celebration of his life will be held at the Pomona Mausoleum 502 E Franklin Ave, Pomona Ca. 91766.
Following the service, there will be a reception held at the Pomona Masonic Temple, 395 S Thomas Street, Pomona Ca. 91766. 
Please contact me if you will be attending so that I can forward that information on to the Lodge. Secretary@TemescalPalms.com
In lieu of flowers it would make him happy if contributions would be made to the Shriners Hospital. 
As a teenager, he earned the Eagle Scout award from Boy Scouts of America. His Masonic career started when he joined the Pomona Order of DeMolay as a youth, eventually rising to be Master Councilor in 1950. He received his Entered Apprentice Degree in Compass Lodge No. 590, meeting at the Pomona Masonic Center in August of 1953. In 1954 he was raised to the Degree of Master Mason. In 1974 he served as Master of Compass Lodge and later as Officer's Coach and President of the Hall Association. In 1984 he was given the Hiram Award by Compass Lodge, one of the highest awards that a Masonic Lodge can give. In 1999 Compass Lodge consolidated with Pomona Lodge No. 246. In 2017, Pomona Lodge became part of Grand Master's Lodge No. 3000. From 2003 till 2016 he was a member of Maya Lodge No. 793. In the early 1990's he served on the Grand Lodge of California Sojourners Committee as a member and Chairman. From 1994-2003 he served as Inspector of the 440th Masonic District. In 2004 he received recognition as a Golden Veteran, 50 year member presented by his Father, Roy Bowman, also a 50 year member.
Gene also belonged to the Pomona York Rite bodies as Commander in 1988. He was also a member of the Scottish Rite, Zula Grotto and Al Malaikah Shrine. One of the enduring projects that he started was the Rusty Trowel Committee that organized the Masonic booth at the Los Angeles County Fair that provides information about and a contact point for Freemasonry in Southern California as well as a Child ID program.
Soft and Safe to thee my Brother.
2019 Installation of officers for Rim of the World Lodge 711 Twin Peaks on December 27, 2018.
Front Row: Andy Glen – Tiler, Michael DeArmond – Junior Warden, Jarred Church – Worshipful Master, Jim Asher, PM – Junior Deacon,
Middle Row: Chester Olson, PM – Senior Warden, Wes Kohtz – Chaplin, Kenneth Witte, PM – Secretary, Gary Bothman  – Marshall
Back Row: – John Shannon, PM – Master of Ceremonies, Frank Lee, PM – Installing Officer, Mike McGinnis Treasurer,  John Olsen, PM -Installing Chaplin.
Jarred Church wants to accomplish this year, "expand public awareness of freemasonry and the lodge, have the lodge more active in events and bring the BBQ back."
Our next stated meeting is
January 9 at 6 PM
. The public is invited to dinner by Paula, but must RSVP 2 days prior to the event by calling:
909 338 1622
.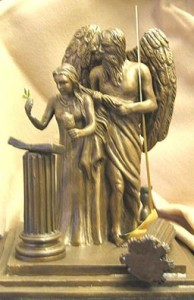 Brother Herb Spiegel was called from labor on December 2,2018.
 Sixty three years as a Master Mason.
Our sympathy and support goes out to the family.
Details will be posted as  they become available.