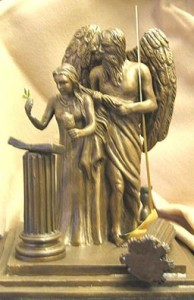 Brother Herb Spiegel was called from labor on December 2,2018.
 Sixty three years as a Master Mason.
Our sympathy and support goes out to the family.
Details will be posted as  they become available.
Brethren & Friends:
Please come to pay your respects to our departed Brother and his family.
SAVE THE DATE – Sunday, November 11, 2018, 11 am to 3 pm – to meet our new Grand Master at a meet and greet at Sylvan Park (601 N. University St, Redlands). Hotdogs, hamburgers and cold drinks will be provided. Please RSVP at
JohnChannon@msn.com
or
Billagg98@gmail.com
to share your thought about our Craft with the Grand Master while enjoying the food and fellowship.
The Masonic Initiative is proud to introduce a series of short videos, which are intended to share with you an inspirational thought that you can use on your journey to the light and that you may share with others.   We hope you enjoy, "The Enlightened Mind."
-Franklin R. Lee