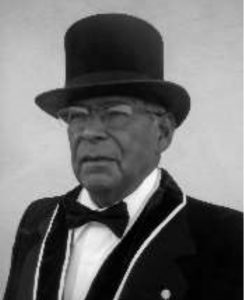 Our Fraternal Ties
Worshipful Joseph Romero PM was presented with a Golden Veterans Award at Los Altos Masonic Lodge #712 on September 30th. Celebrating 50 years of Service to our fraternity. Worshipful Joe Romero has a distinction of being a 5x Past Master four of which were as Master of Yucca Valley Lodge and past member of Desert Valley Chapter OES, and Member of High Desert Shrine Club. His tireless devotion to our fraternity has touched many of our lives.
Bro. Jack Handjain of San Benito Lodge #211 in Hollister. Brother Jack lives in Corona and due to his health, Temescal Palms lodge 314 had the great honor of presenting his 50 pin by our Inspector Worshipful John Channon.
Congratulation Jack.
Brother Sam Cross received the Golden Veterans Award (50 years as a Master Mason) last night in a very meaningful ceremony at Riverside Lodge. Our Inspector, Worshipful John Channon, did an excellent job presenting the award. Sam and his wife, Georgia, have both had impressive careers in law enforcement.
Steve Morrison, Master
Riverside Lodge 635